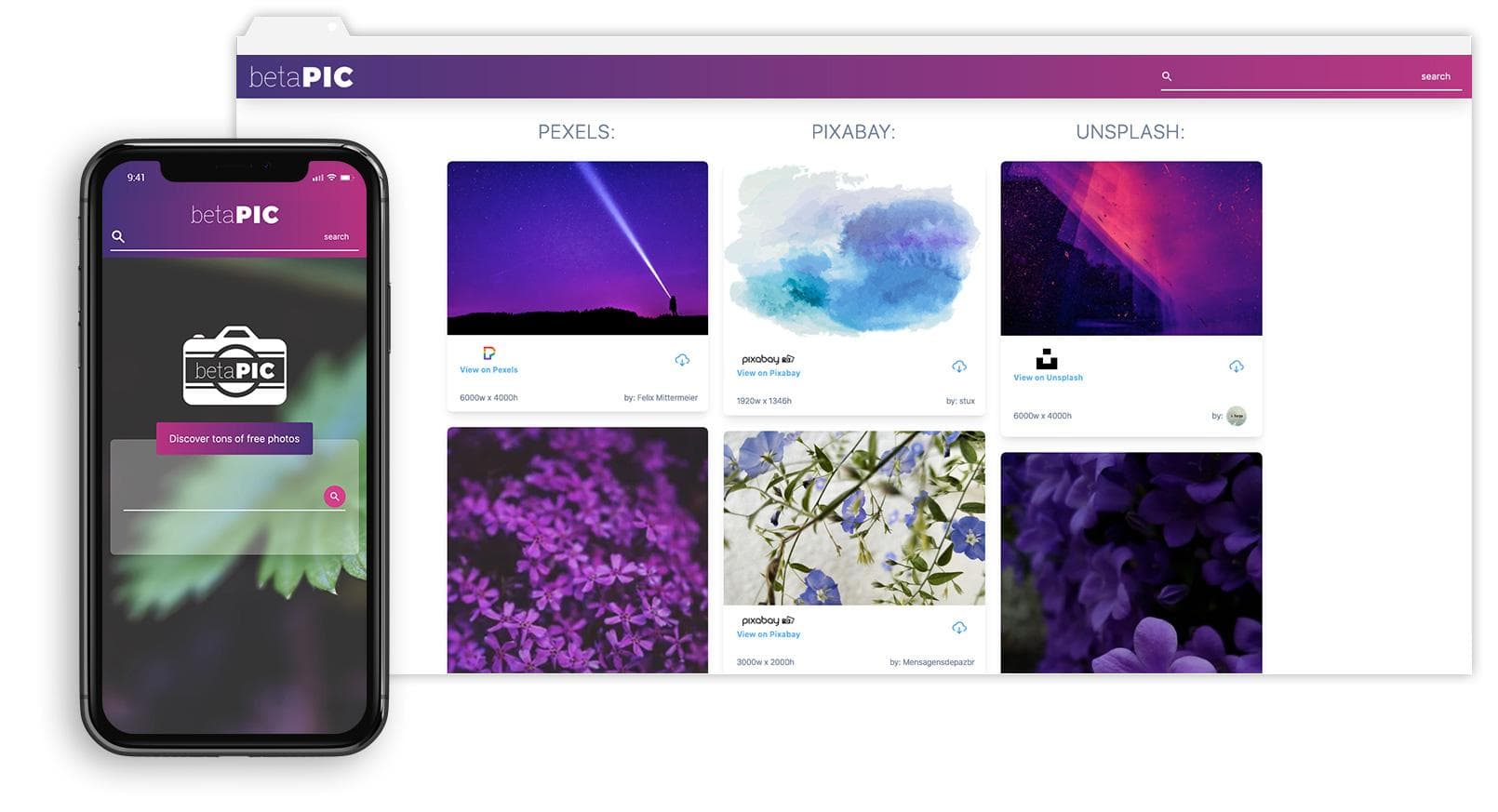 Betapic: unified search for Creative Commons images.
tech: node, polka server, unsplash, pexels & pixabay apis, svelte, sapper, tailwindcss
Necessity is the mother of invention. As a designer, I wanted to simplify the search for creative commons images. Betapic brings Unsplash, Pixabay, and Pexels together into one unified search interface.